Introduction
Not sure if you're the right fit for a python developer role? Let's take a closer look.
As a python developer, you would be responsible for designing, coding, and testing software programs and applications. You would also be responsible for maintaining and updating existing software programs, as well as identifying and resolving defects.
If you have experience working with Python and are comfortable with coding, problem solving, and collaborating with a team, then you may be the perfect fit for a python developer role.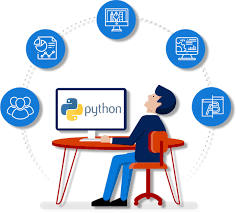 What Does a Python Developer Do?
Python Developers are responsible for creating, designing, and delivering computer applications and other programs in Python. They work with a team of professionals to develop software that meets the specific needs of their company or client.
Python Developers must be proficient in creating code that is both functional and efficient. They must also be able to communicate effectively with other members of their team in order to collaborate on project goals. In addition, Python Developers must be able to troubleshoot errors and find solutions to problems.
What Skills and Qualifications Does a Python Developer Need?
Python developers need to be proficient in creating, designing, and delivering computer applications and other programs in Python. But that's not all. They also need to have strong problem-solving skills, exceptional analytical abilities, and in-depth knowledge of the Python programming language.
In addition, Python developers should be able to work well within a team, be able to communicate effectively with other team members, and be able to understand and adhere to the project's requirements and deadlines.
Education and Training for a Python Developer
So you want to be a Python developer? That's great! Python is a powerful programming language that's widely used in many industries today. But before you can start developing Python applications, you need to get the proper education and training.
A Python developer should have a strong foundation in computer science, with experience in programming languages such as C++ or Java. They should also be familiar with object-oriented programming and software development methodologies. And, of course, they need to be skilled in Python itself.
There are many educational institutions that offer courses and programs in Python development. And if you're already working in the software industry, there are many online courses and tutorials that can help you transition into Python development.
The Benefits of Being a Python Developer
A career as a Python developer offers a lot of great benefits: from its flexibility to its potential to offer high salaries.
For starters, it offers flexibility. As long as you have an internet connection, you can work remotely and create custom applications for your clients from home. Plus, Python developers can enjoy significant salary increases when they move up the career ladder.
Then there's the potential for career growth. You might start out writing code for software projects, but over time you can gain experience in other areas like artificial intelligence or machine learning. That way, you can transition into higher level positions or become a team leader with more influence over projects.
And of course, as a Python developer, you'll also have access to some of the latest technologies in the market—from big data to analytics and cloud computing—which could make your job even more interesting and rewarding.
Conclusion
So, if you're looking for a new challenge in your career and want to become a Python Developer, make sure you have the right skills and are proficient in the language. With the right skills and determination, you could be on your way to an exciting and rewarding career in the field of Python development.