Introduction
Are you ready to take control of your career path? Whether you're a student, an ambitious new grad, or an experienced professional looking to switch gears, ResumUP can help you reach your goals and craft the perfect plan for success.
ResumUP provides users with the tools and resources they need to build the career of their dreams. With our easy-to-use platform, you can map out a step-by-step plan tailored to your unique professional aspirations. Our powerful AI engine will automatically generate customized lists of companies and contacts that are most likely to help you reach your goals. Plus, ResumUP will provide insights on the skills and courses needed to give you an edge in the job market!
So get ready for a smarter job hunt—it all starts with ResumUP!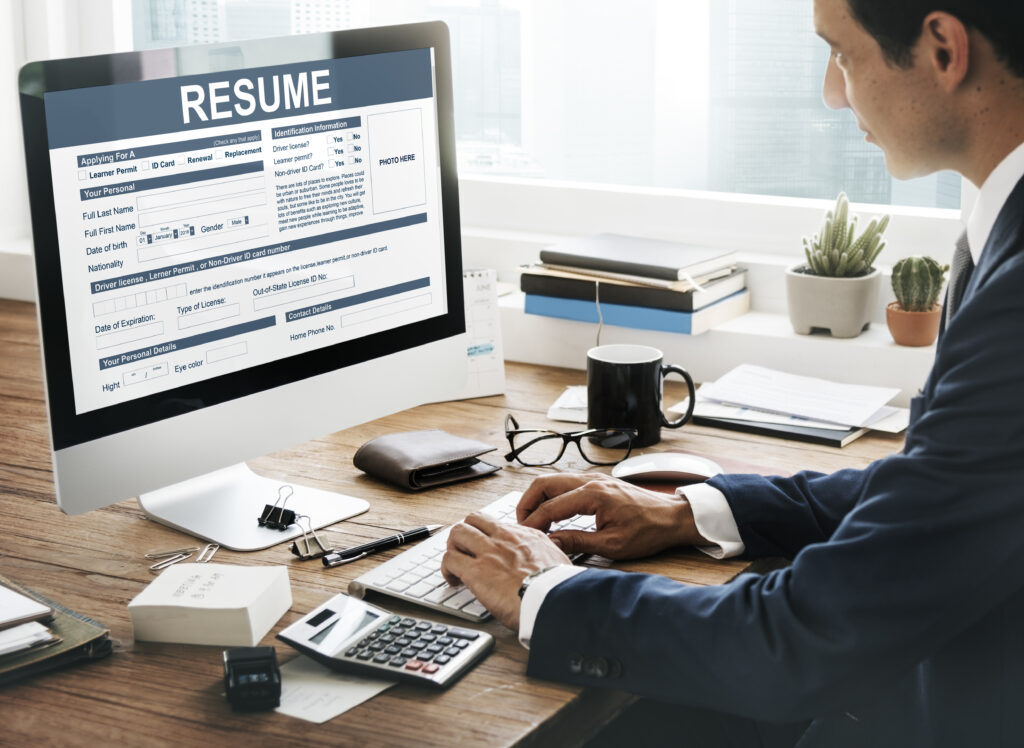 What Is ResumUP?
Have you ever experienced the frustration of searching for the right career path, but not knowing where to start to get there? If so, ResumUP can offer you a structured plan of action.
ResumUP is an online platform that uses big data to guide you along your desired career trajectory. It starts by asking some basic questions about your career ambitions, and then maps out all the connections and contacts you need to make in order to eventually achieve your goal. With ResumUP, there's no more searching blindly through job postings or wasting time networking with the wrong people.
It also helps you stay organized and focused by helping you manage tasks like researching potential employers, building up relevant skills or exploring new directions related to your field. In other words, ResumUP is your roadmap into the future—all it takes is a few clicks!
Benefits of Using ResumUP
Are you looking to take the next step in your career and reach those professional goals, but not sure exactly how? Let ResumUP be your guide. Whether you have a certain job, company, or industry in mind, ResumUP can help you reach the higher rungs of the ladder.
ResumUP offers users a unique way to build a personalized career path. You'll receive an entertaining and interactive guide with suggestions on how to progress to the next step in your career. Through real-world advice and resources, you'll be able to make informed decisions along the way.
The platform also offers ways to expand your knowledge through articles and podcasts from industry experts that provide actionable advice on all things related to career growth—from networking and resumes to career management and more. Plus, with ResumUP's community network, you can connect with professionals around the world who can provide valuable insights into your chosen profession.
With ResumUP as your navigator, there's no limit to what you can achieve!
How to Use ResumUP
Using ResumUP is easy: simply sign up, set your career aspirations and objectives, and let your knowledge and experience guide you. Then ResumUP will generate a step-by-step path to achieving those goals. You can even choose specific areas of expertise to focus on.
Step 1: Choose Your Career Path
The first step is to choose your career path. This includes deciding what kind of job you want, whether it's in marketing, IT, or any other field of work. Then decide what your future goals are, such as a management role or even creating your own business. You'll be able to tailor your resume to these career paths with ease.
Step 2: Identify Your Skills & Experiences
After selecting the career path you want to pursue, the next step is to identify the skills and experiences that are necessary for success in that particular role or industry. ResumUP can help with this by providing tailored recommendations based on the skills you already have and the ones you need to acquire in order to reach your goals.
Step 3: Connect with Professionals
The final step is connecting with professionals who can help you reach your career objectives. ResumUP offers an easy way to do this by linking users with relevant contacts in their industry who can offer advice and guidance based on their experience and expertise. From there, it's up to you to make the most of these resources by reaching out and developing meaningful connections!
Easy Steps to Create a Career Path With ResumUP
Are you feeling overwhelmed trying to figure out what you need to do next in your career? With ResumUP, it's easy to get clarity on where you want to go and how to achieve it.
Here are four simple steps to get started creating your career path with
Sign Up – Create an account with your info and give a description of your current professional situation.
Goal Setting – Choose from ResumUP's list of preselected goals or create a custom one tailored to your unique wants and needs.
Career Exploration – Using the goal you set for yourself, will generate a step by step plan with resources and insights on who, what, and why that should be part of your project-specific journey.
Goal Tracking – As you complete each action item in ResumUP's road map, move the progress tracker one step further until you've achieved your goal!
With the right tools, there's no limit to what you can achieve — so let ResumUP be the partner that guides you through all stages of your career development!
Tips for a Successful Job Search With ResumUP
It can be hard to navigate the job search process on your own, but with , you don't have to. ResumUP not only gives you the tips and details you need to land that dream job, but it helps you create a plan of action so that you can take the steps needed to achieve your professional goals.
Here are a few tips for using ResumUP to get ahead in your job search:
Create a comprehensive online profile. Fill out all of the fields marked as 'required' on your profile so that potential employers can easily find information about you and match you with an opportunity that fits your skills.
Track your progress. Use the built-in tracking system to keep track of all the applications you've submitted, companies and recruiters who have contacted you, and any related data points such as follow-up emails or phone calls. This makes it easier for you to keep tabs on all of your job search activities.
Take advantage of networking opportunities. One of the most important elements of a successful job search is networking — connecting with people who are already in your field or industry and learning from them will increase the chances of success in finding a great job opportunity that works for you. helps make it easy by creating networks and communities so that users can easily connect with each other or find events which can help them further their career path and reach their goals faster!
FAQs About Using ResumUP
Not sure about using ResumUP for your career goals? We've got you covered!
How does ResumUP know what career paths to suggest?
utilizes a natural language processing (NLP) system that reads your resume and evaluates your career background, education, and skills set. It then provides a series of steps that you need to take in order to reach your professional aspirations.
Is ResumUP free?
ResumUP is free for anyone to use. You can create an account quickly and easily, view a suggested career path based on your resume, and even add more details in order to refine the generated steps.
Does ResumUP have a mobile app?
Yes! The mobile app is available on both iOS and Android devices. The app allows you to make updates to your resume on the go and check the progress of your career goals with ease.
With these FAQs answered, it's time for you to start using ResumUP for your own professional journey!
Conclusion
ResumUP is the perfect tool to help you achieve any career goal. It gives you a clearly laid out path to success with actionable steps, while connecting you to the people, organizations, and resources you need to get there. The best part is that you can take as much or as little time as you need, and ResumUP will still be there for you whenever you're ready. Start using today and make the most of your career potential.